We're delighted to announce new members of the GZF team!
Working with us on social media and communications: Richard Taylor. Jonny Kirkwood, he's working with us as an accessibility and outreach officer.
We also have a new ridiculously fabulous team of Weekend Workers — Angeli Bhose, Meg Held, Madeleine Hope-Fraser, Owain McGilvary, Ben Soedira will be helping us out during the festival on Saturday 14 and Sunday 15 April at CCA.
Here's some very important info about them:
Angeli has lived in Glasgow since 2016. She has a collaborative practice that includes drawing, performance, writing, and ceramics. Her interests lie in how things are historicised, embodied knowledge, and alternate realities. She is involved in several projects in the city including a feminist sci fi group who read and write speculative fiction, and a woodworking collective for non-binary people and women.

"I have been involved with zines since being a member of Cuntry Living (a feminist collective who produce zines and events) whilst at university. I also helped out with the GRRRL zine fair in London where I was introduced to many beautiful and radical zines. I love DIY Publishing for how it can provide people with a voice in an accessible, flexible and fun way."
Meg has been living, working and printing in Glasgow for almost 10 years and likes being busy (she looks after an allotment and finds digging very satisfying). With a "natural inclination to hoard things", she mostly spends her time working with collage and screenprinting, exploring combinations of shapes, textures and colours.
"I think everyone should have access to opportunities to make and show their work. With zines you set your own rules and boundaries, share what you want to share and say what you want to say. I think that's pretty great."
Maddy Hope-Fraser is a Canadian expat patiently waiting to be chucked out of the country at a moments notice. She's worked at the same restaurant longer than she spent doing her degree but still claims to be an artiste. She likes: dogs, dogs in pubs, all food but especially Dim Sum, fiction that has been or is in the process of being adapted to film, euchre (free zine if you know what that is), canoeing, maple syrup, GLASGOW ZINE FEST, memes, Dame Helen Mirren, and watching Broad City with Lauren Davis.
"Glasgow born, Glasgow bread, like the white plain stuff you get with the hard crust, I'm pretty plain and simple. I like making zines, I enjoy making art with my brother and I'm passionate about opening up creative opportunities for those with disabilities and mental health issues. Peace out or piece and jam."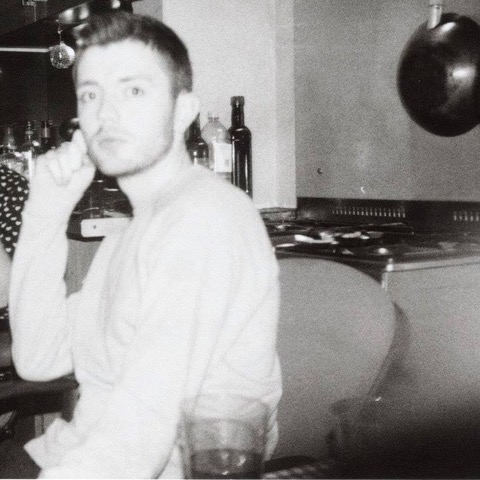 Born in Anglesey, North Wales, part of an artist duo and an MFA student at the Glasgow School of Art specialising in video, sculpture and installation.
"I am interested in how zines can be used as political tools and their potential to start conversations about what we all really need to hear right now, and how the act of making a zine is therapeutic and rewarding."
Ben Soedira graduated from Fine Art Photography at Glasgow School of Art's Fine Art. His work is primarily photographic with an influence coming from photo books, self-publishing, book making and other forms of publishing. He creates small zines showcasing his photographic images and collects published art books and self-published works by other artists who influence his work.
Richard's background is in producing visual art, performance and writing; working on periods of funded research during residencies in the UK and Europe, developing collaborative projects, working with artist-led groups and galleries, and producing commissioned exhibitions and texts. He was co-editor of the artist-run pamphlet Gnommero, and programmed launch events with performances for Gnommero Visibilty and Gnommero Multiplicity. He was born in Sheffield, UK, in 1985 and grew up in North East Derbyshire. After studies at Leeds University with free-party-goers he moved to Scotland in 2009, and has since completed an MFA at Glasgow School of Art.
rich-taylor.co.uk